Buckle up boys and girls, this is going to be one of my infamous deranged ramblings.
I was just reading another blog, when I came upon a decent photograph, and underneath it there was a caption that read: I used Photoshop to tweak the shadows, but other than that, I didn't manipulate it at all. (I'm not quoting, because I don't want it to be Googled and found. I'm paraphrasing to use it as an example. I have no desire to point a finger directly at someone.)
One problem, the image was black and white. So, unless you stepped through some magic door into "The Purple Rose of Cairo", the image was most certainly manipulated more than just tweaking the shadows.
The whole "Photoshop" debate has been going on since well before the popular inception of digital capture. Prior to digital capture, printed images were scanned into computers and edited with Photoshop, whose first version was released in 1990.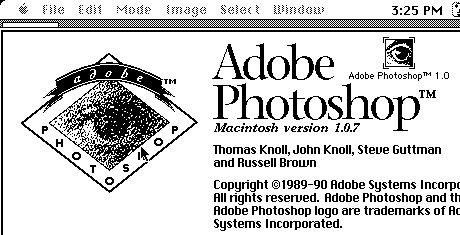 Photoshop is a noun. It is a thing. It is a software program. "IT" doesn't "DO" anything. It is a tool. A person with this tool can "edit" images on his/her computer. The person edits (verb), using Photoshop (the tool, a noun). A person can also edit their images with a plethora of other computer programs that are also all nouns. Gimp, Picassa, etc.....all nouns.
"I don't use Photoshop" I have heard exclaimed proudly to anyone that was interested in viewing their very mediocre images. "That's why my photographs don't look as good as those over there. He/She uses Photoshop."
Oh really? Raise your hand if you have heard this before. More than likely, your image is sub-par, because your skills are sub-par. Maybe you didn't use Photoshop specifically, but if you are displaying digital images anywhere, you certainly used some sort of editing program somewhere along the line. In the hands of a craftsman, a $10 hammer will work just as well as a $100 hammer. Instead of complaining about the other guy having a $100 hammer, just learn how to use your $10 hammer. The $100 hammer will not make you a better carpenter.
"I don't like photographers that manipulate their pictures." I've heard this before too.
Explain to me "manipulate".
Let's check the 2006 American Heritage Dictionary:
ma·nip·u·late
(mə-nĭp'yə-lāt') Pronunciation Key
tr.v. ma·nip·u·lat·ed, ma·nip·u·lat·ing, ma·nip·u·lates
1. To move, arrange, operate, or control by the hands or by mechanical means, especially in a skillful manner:
She manipulated the lights to get just the effect she wanted.
2. To influence or manage shrewdly or deviously: He manipulated public opinion in his favor.
3. To tamper with or falsify for personal gain: tried to manipulate stock prices.
4. Medicine To handle and move in an examination or for therapeutic purposes: manipulate a joint; manipulate the position of a fetus during delivery.
You see, there are a few different definitions for "manipulate" and some of them aren't so nice, but the primary one is the key:
To move, arrange, operate, or control by the hands or by mechanical means, especially in a skillful manner
.
Sounds OK to me.
Everyone has a different "comfort level" with what they consider acceptable manipulation. Most photographers consider black and white film photography to be "pure", but black and white images are a far cry from reality, don't you think?
I had a "long" discussion in one of my classes when a student started to question me about Ansel Adams and his "manipulation" of his images. Well, sure, Mr. Adams manipulated his images by dodging and burning and using some filtration to alter contrast. The student felt "mislead" because he thought he was looking at reality. He neglected to mention that all of the images discussed were black and white. Also not reality, but somehow, this didn't bother him/her.
No amount of editing, with Photoshop or any other software program, is going to take a junk photograph and make it into a masterpiece. You can roll elephant dung in powdered sugar, but that doesn't make it a chocolate donut. (Thanks for the visual, Will)
My own personal line with photo editing (yes, I own and use Photoshop, as does 99% of all other professional photographer out there) is that I won't do anything that I couldn't do in the 30 years that I have been working in a darkroom. This means that I use my editing software to crop, dodge, burn, adjust contrast (by using curves) and levels, adjust color (just like I would by using different films), clean up dust spots (just like I would with Spotone), overlap negatives, and otherwise prepare an image for digital or print display.
What I won't do is take a photograph of a seagull and move it into a landscape of a beach on Hawaii and call it one of my vacation photos. First of all, I've never been to Hawaii, secondly there are no seagulls in Hawaii, and thirdly you are misrepresenting your image to the viewer. Do what you want with your editing software, just call it what it is. We have a responsibility to all who try to emulate our work by giving them the information necessary to do so. By displaying impossible to recreate images, and referring to them as actual, we do our students a disservice.
Where is your line? How do you feel about this?